Raise employee morale with this novel idea. Have each employee responsible for a morale boosting activity of their assigned month.
ConfidenceCenter.com's Weekly Newsletter – October 28, 2014
Word and Quote of the Week
*** Desire ***
*** "When a person really desires something, all the universe conspires to help that person to realize his dream." – Paulo Coelho
Trivia Question of the Week
Q. Who wrote the book Ben Hur? (Answer at the end of this newsletter.)
Employee Morale
How Employees Plan Creative Morale Boosters
Contributed by Susan (Sam) Milner,
Admin. Asst. School Dist. of Hartford
Jt. #1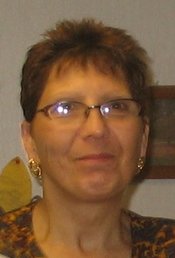 I work in the administrative office of an elementary school district. There are 11 people in our office and those people who would like to participate get to choose a month.
During that month the only thing that is required is you are responsible for scheduling the birthday lunch and birthday cake for people whose birthdays fall during your month.
However, if there are no birthdays, you can do whatever you want (within reason) to boost morale during your month.
For last November we went over to a first grade class and made turkeys with the kids. I don't know who had more fun, us or the kids.
When was the last time you were surrounded by 20 active 1st graders who simply adored you? We brought our turkeys back and decorated the office with them.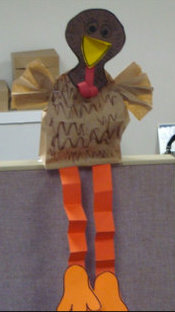 Answer to This Week's Trivia Question
Q. Who wrote the book Ben Hur?
A. Lew Wallace
Joke of the Week
When a co-worker opened his express checkout line at the supermarket where we work, his first customer bought a large bag of dog food. They soon discovered they were both proud Rottweiler owners and launched into a discussion of the breed's virtues.
When the next customer stepped up, he plopped a box of dishwasher detergent on the conveyor and deadpanned, "Mine's a Maytag!"
(c) Copyright 2014 Harriet Meyerson, The Confidence Center