How effective are you as a workplace leader?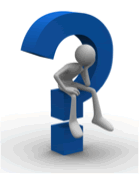 Free Leadership Quiz

Harriet Meyerson, Founder of ConfidenceCenter.com
Your free Leadership Quiz will reveal how you are doing in your workplace leadership efforts so you can improve your employee's attitudes, skills, and productivity.
Bonus 1. Weekly Leadership Tips on topics such as communication, improving employee attitudes, teamwork, etc.

Bonus 2. Weekly Employee Morale Tips - Creative low-cost employee morale boosting activities that energize and motivate your staff.

It's all Free!
Simply add your first name and your primary email address. Then click the "Instant access to the Leadership Quiz" button.
Your Privacy is our concern. We won't share, distribute, or make available in any way your information to any unauthorized third party. You can unsubscribe at any time with just one click on a link that appears at the bottom of every email.
Content (c)2011 The Confidence Center • www.ConfidenceCenter.com