Are you an effective workplace leader?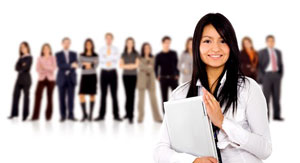 Take Our Free Leadership Quiz, and Find Out...

"The most successful leaders are always sharpening their skills, learning new stratgies, and becoming more positive in everything they do."
Harriet Meyerson, Founder of ConfidenceCenter.com
Get our free Leadership Quiz and rate yourself as a supervisor, manager, or team leader.
1. Weekly Leadership Tips - communication, improving employee attitudes, teamwork, etc.
2. Weekly Employee Morale Activities - Creative low-cost employee morale boosters that energize and motivate your staff.
Add your first name and email, and click the button below.
Privacy Policy. We won't ever give your email address to anyone.
Content (c)2011 The Confidence Center • www.ConfidenceCenter.com